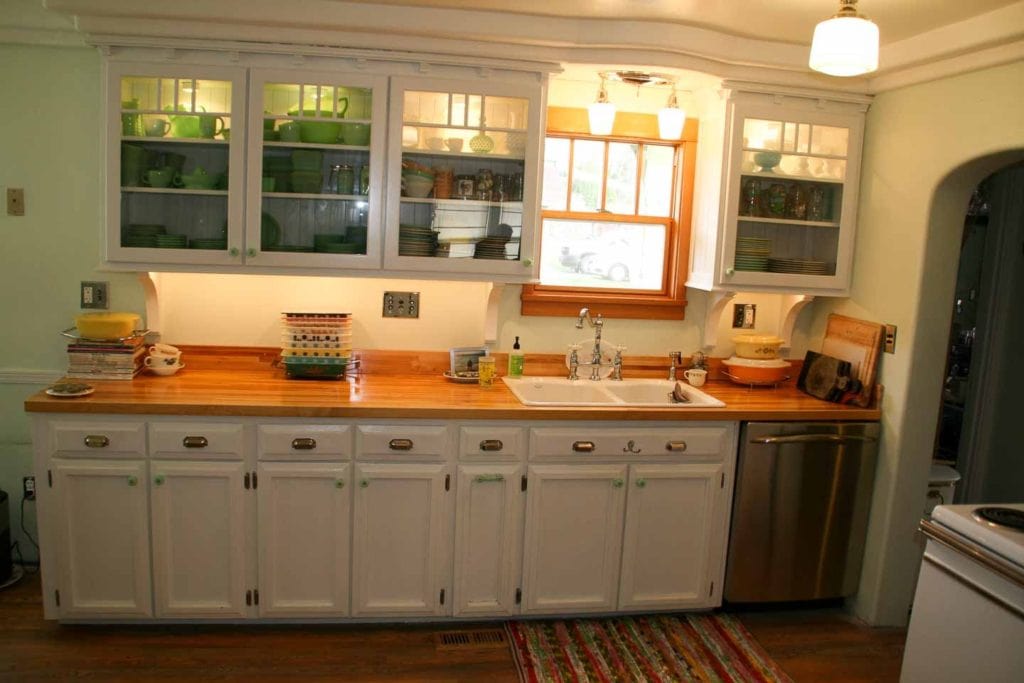 This remodel changed the overall look of this kitchen while remaining true to the character and charm of this First Hill home. The lighted glass cabinets, a new double-hung wood window over the sink, and butcher block countertops add so much to this modest kitchen.
Clicking the image below will display the photo in its full size.
J&M Remodel has grown over the years thanks our customers, many of whom have returned for follow-on projects after the initial work was complete. View all of our projects on this page
Read More
J & M Remodel created a spa-like bathroom and a pet friendly pool deck for a couple whose project was featured on the Animal Cribs show on cable TV's Animal Planet channel during the 2017 season. The couple's Chocolate Lab Turf goes to work with his owner Sergio at the Seattle Seahawks training facility in Renton. Read more about the project and view the TV episode.
Read More
We stand by the work we commit to for our customers, and when it comes to opinions about our commitment to quality and efficient project management, our customers say it best.
Read More